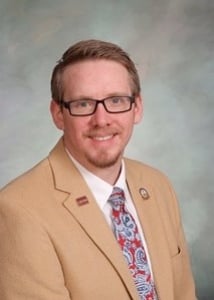 Flying under the radar screen seems to be working well for Representative Jared Olsen (HD 11 – Laramie).  Unfortunately, many voters in his district may be unaware of his weak performance of adhering to Wyoming Republican principles.
However, WYORino is here to help.  Taking into account Olsen's dismal 2022 score of voting with Wyoming Republican Party ideals only 20% of the time, he should be exposed as the RINO he is.
Take for example, HB 29 Hathaway Scholarship amendments and HB 31 Wyoming's Tomorrow Scholarship Program. Both are bills that would funnel more taxpayers dollars to the extremely woke University of Wyoming.  Not only that, HB 31 would create another government bureaucracy, thereby growing an already bloated Wyoming state government.
In addition, Olsen voted in favor of stripping our duly elected State Treasurer of his investment authority via HB 01, amendment H2003.
None of these are small matters and we urge Rep. Olsen's constituents to follow his voting record more closely (he is also great at spending your taxpayer dollars via fee and tax increases).
Should any of these issues bother you in the slightest, feel free to contact Rep. Jared Olsen at jared.olsen@wyoleg.gov or (307) 509-0242.